Renato de Castro
Experto en Ciudades Inteligentes | Conferenciante | Viajero Internacional
Renato de Castro es Experto en Ciudades Inteligentes, embajador de Ciudades Inteligentes en el TM Forum de Londres, miembro del consejo directivo de la ONG Leading Cities de Boston, y Consejero Sénior Voluntario en la Unión Internacional de Telecomunicaciones (ITU), la agencia de información y telecomunicaciones de las Naciones Unidas. Tiene más de dos décadas de experiencia como ejecutivo internacional en Asia, América y Europa.
Renato es fluente en 4 idiomas y está realizando un Doctorado en Derecho Global en la Universidad Autónoma de Barcelona (UAB). Ha visitado más de 30 países, realizando conferencias sobre ciudades inteligentes y asesorando a gobiernos en proyectos de desarrollo urbano.
A great learning for everyone present. He nicely touched upon various issues, challenges and possible solutions to them related to Smart Cities with live cases of different countries. Overall a great show and must for everyone to listen at least ones. Overall a great learning experience and wonderful opportunity to meet with one of the best friends Renato de Castro!
Dr. Sunil Kr. Pandey
Director I.T.S | India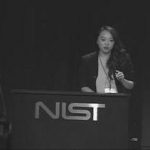 We at the WeGO Secretariat have had the pleasure of working with our WeGO Advisor Renato since the beginning of 2015, when the Panel of WeGO Advisors Program was launched.
Suzin Ahn
Associate Director | CDP Hong Kong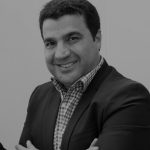 Renato é minha referência em cidades inteligentes. Renato tem compartilhado pelo mundo o verdadeiro conceito sobre várias definições que existem. Recomendo muito os artigos, vídeos e palestras do Renato de Castro.
Joao Kepler
Partner Bossa Nova Investments
Mis Próximas Conferencias