Renato de Castro
Smart City Expert | Keynote Speaker | World Traveller
Renato de Castro is a Smart City Expert and the Ambassador of Smart Cities at the TM Forum from London; a member of the board of directors at the NGO Leading Cities from Boston; and Volunteer Senior Adviser at International Telecommunications Union (ITU), the United Nations agency for information and telecommunications. Renato also has over two decades of experience as a global executive within Asia, the Americas, and Europe.
Renato is fluent in four languages and a PhD candidate in Global Law at Autonomous University of Barcelona (UAB). He has visited more than 30 countries, lecturing on smart cities and advising governments on urban projects.
A great learning for everyone present. He nicely touched upon various issues, challenges and possible solutions to them related to Smart Cities with live cases of different countries. Overall a great show and must for everyone to listen at least ones. Overall a great learning experience and wonderful opportunity to meet with one of the best friends Renato de Castro!
Dr. Sunil Kr. Pandey
Director I.T.S | India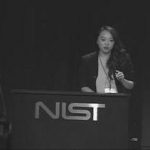 We at the WeGO Secretariat have had the pleasure of working with our WeGO Advisor Renato since the beginning of 2015, when the Panel of WeGO Advisors Program was launched.
Suzin Ahn
Associate Director | CDP Hong Kong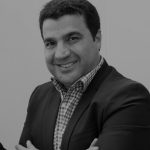 Renato é minha referência em cidades inteligentes. Renato tem compartilhado pelo mundo o verdadeiro conceito sobre várias definições que existem. Recomendo muito os artigos, vídeos e palestras do Renato de Castro.
Joao Kepler
Partner Bossa Nova Investments